01/07/2018
New investor for growth Avular
Back to overview
Avular has attracted a new investor to accelerate the development of her innovative and promising products. The new investor, Lumipol Holding, will take the place of the previous investors and will invest €1.500.000.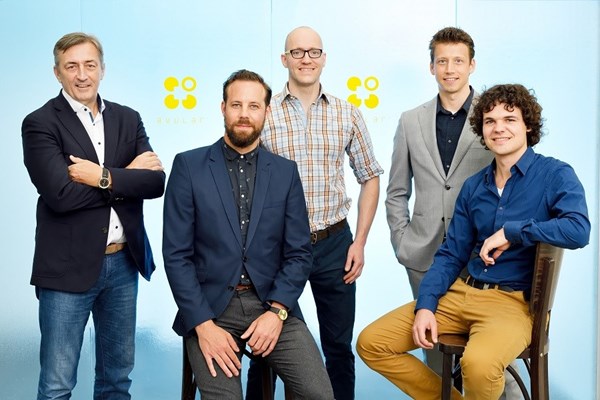 Avular wants to use this investment to evolve into a leading playing within the robotics market the coming years. The board has been renewed to realize this ambition. As of today, Avular is led by Albert Maas, Joop aan den Toorn and Yuri Steinbuch with support from experienced entrepreneurs Tom Krieckaert and Paul Krieckaert from Lumipol Holding. Their joint expertise covers the fields of design, embedded systems, control engineering, finance and business development.
The products

The product portfolio will consist of the Aerial Curiosity, the Curiosity Core and the Verax localization systems.
The Aerial Curiosity is a modular drone platform which allows users to quickly develop new applications. Applications range from drones cooperating in a lightshow to measuring micro-leakages using sound measurements.
The Curiosity Core is currently the heart of Aerial Curiosity but will also be developed as the brain of any new robot. Our customers can use the core for a wide range of robotic applications by easily connecting new or existing hardware to the Core. The development of new applications will thus be quicker and less costly.
The Verax localization systems ensure that the position of any robot is known in any circumstance both inside and outside. They are compatible with the Curiosity platforms, but also can be used stand-alone for other (mobile) applications.
Starting the first of July 2018 and following several successful pilots, the second series of the Aerial Curiosity will be delivered to our customers. For more information about the company, the investment, or the products, please contact Yuri Steinbuch through +31 (0) 6 51 478 158.