05/09/2022
New name for NPS Diesel
Back to overview
As of today (Monday 5 September), NPS Diesel will continue under the name NPS Driven. With the same passion for innovation and to provide customer needs with appropriate solutions. However, with new impetus focused on the future.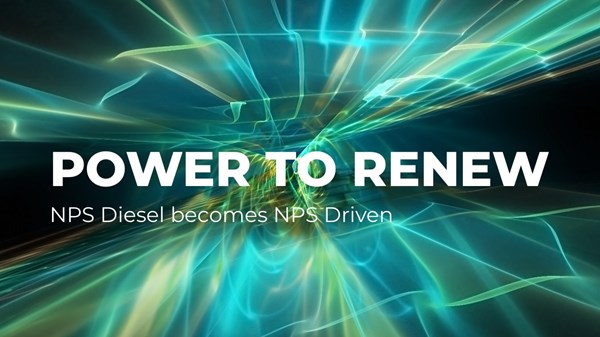 Trusted
The supply of diesel engines, generators, parts, training, engineering and service remains unchanged. Everything under one roof for our customers anywhere in the world.
Shared future
We all face the challenge of reducing environmental impact. As a company, NPS has always been focused on their sustainable performance and future-proof product lines. For NPS Driven there is no question that sustainability is anchored in their strategy. For example, we are currently working on the development and application of hydrogen for combustion engines.
Development
From supplier of parts, to partner in reducing emissions to source of clean energy. Without compromising the importance of diesel for now, NPS is ready for the future. A logical step in the development of their organization in a changing world.
For more information, visit the website www.npsdriven.com