01/07/2020
Change of management at Lumipol Group
Back to overview
As of July 1, 2020, the management of the Lumipol companies will be transferred by Paul Krieckaert to his sons Tom and Sven Krieckaert. They will both become managing directors and will further develop the Lumipol Group.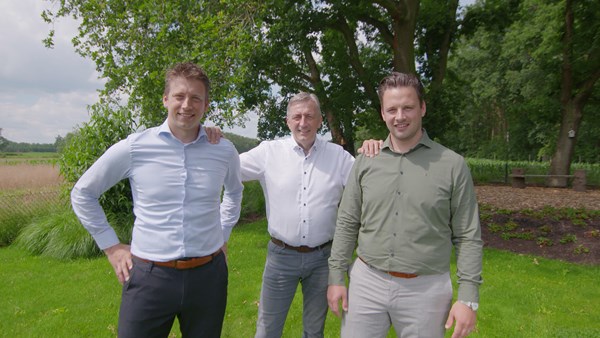 Two-headed management
This change in command creates a two-headed management. There will be no major changes to the Lumipol strategy and business. As CEO, Tom will continue to focus on finance and strategy, while Sven, as COO, will focus on day-to-day operations and commercial activities. As a highly interested co-owner, Paul remains involved in key developments in the future such as potential acquisitions.
Paul Krieckaert: "Over the past 9 years, we have grown into a solid group with high-performing companies. The last 5 years I have worked intensively with Tom and Sven within Lumipol. They have quietly moved onto my seat and now is the time to hand over the day-to-day management to them. I am fully convinced they will be successful."
From Holding to Group
The change in command takes effect on July 1st. This will be accompanied by a new name for the holding company: Lumipol Group. The naming group is more in line with the level of involvement, the management of the companies and the family feeling. Shortly, this will be followed by a new website and more active external communication.
About Lumipol
Lumipol Group is a family business, consisting of a number of technical (inter)national industrial companies. Our common denominator: Powering the world. The companies are active in the field of power systems or powertrains in various niche markets such as: diesel engines, pumps, generators, associated control electronics and robotics. From application advice to building a complete powertrain together, as a technology partner we continue to positively surprise our customers with total solutions. 
Facts & Figures
1100 employees
9 operating companies
Turnover > € 100 million
12 offices in 5 countries