15/02/2023
Lumipol Group launches Bicycle plan
Back to overview
In the beginning of February, Lumipol introduced a bicycle plan for all employees working at its companies in the Netherlands, as real bicycle country. This bicycle scheme fits into the sustainability vision of Lumipol and its partners.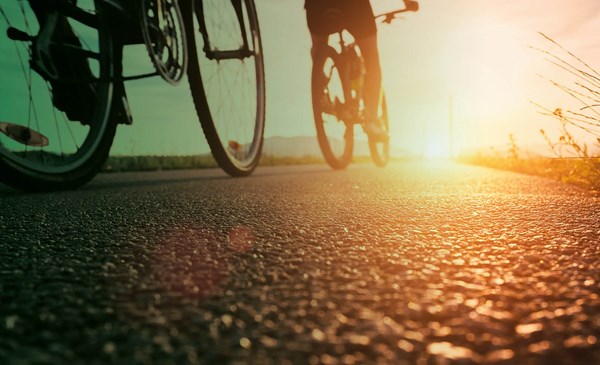 "Employees at the various Dutch companies already requested a bicycle plan in the past. Not only for commuting, but also for personal use. At Lumipol, we support initiatives for a healthy and active lifestyle for employees. With this initiative we also increase the fringe benefits for future employees at Lumipol", says Edwin Rammeloo, CFO of the Lumipol Group and co-initiator of the bicycle plan. 
Flexible mobility policy 
We are working on sustainable solutions and alternatives within the product portfolio of the companies, such as hydrogen, electrification, and mobile robotics. We want to expand this vision for sustainability. Edwin: "Due to the Covid-19 pandemic, working at home has persisted, but we are experiencing high office occupancy at our companies. Therefore, we have been considering a flexible mobility policy. We are happy to initiate this now." 
Positive feedback 
A first introduction at the Lumipol companies in the Netherlands brought a lot of positive feedback, but also many questions. "We immediately announced that every employee will be able to lease a bicycle. But the most important point is that everyone at Lumipol will start and keeps cycling. Therefore we internally named this campaign: All of Lumipol on bicycles.", Edwin closes.   
The estimation is that 10% to 20% of our employees will use the bicycle plan, and will contribute to our sustainability policy. The attractiveness of this will be boosted by the tax benefit for the employees. 
About Lumipol 
We are the Lumipol Group, parent organisation of a number of leading, internationally operating technology companies. Our common denominator: Powering the world. These companies are active in the field of power systems, or powertrains, mobile robotics, AI and interconnect solutions. 
We describe ourselves as an involved investor. As a parent organisation, Lumipol quite literally has a nursing role for its companies. We do this in the field of technology and innovations, finance and control, legal affairs, HR, business development and communication.